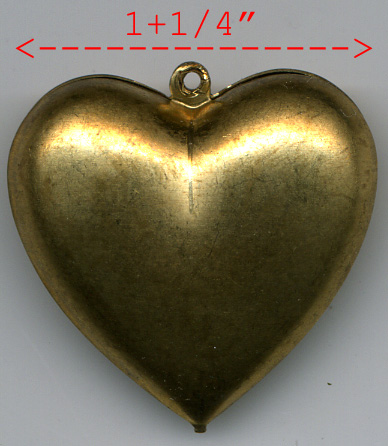 1+1/4" Heart Charm-Brass
Click Add To Cart to Purchase or Add to Quote For More Information
Price:
$0.35
per piece-min purchase-50 pieces
Put Up Per Purchase
50 pieces
1. We stock a wide variety of charms.
2. Not all products are shown on our web site.
3. If you don't see the product you're looking for please Email an image with your desired quantity to
info@kagantrim.com
4. Our expert Sales Staff will promptly reply with information on the same or a very similar product.
1. Price is $0.35 each, minimum purchase is 50 pieces.
2. To Purchase:
Enter increments of 50 in the Quantity field, then click Add To Cart.
3. When finished shopping click VIEW CART at upper right, then click CHECKOUT.
4. We happily accommodate volume pricing. For a volume price quote please advise your quantity required and Email to:
info@kagantrim.com
1. Stock items ship same or next business day.